Writing

Developed a manageable cadence of blogging a single blog post every day, most of them daily reviews or notes taken during advanced operating systems
Writing the daily reviews (each entry eats up about 15 minutes of my morning) help me not only plant my two feet in the ground and settle for the day, but provide the necessary content for my weekly review / reflections. Will likely continue this new habit (assuming I still wake up between 04:30 and 05:00 AM)

Music

Recorded a short little melody and harmony on my iPhone while playing guitar for Elliott and Jess during lunch. Super simple melody and chorus lyrics go "It's a sad song, it's a love song"

Graduate School

Felt proud of myself for being able to connect the dots between theory and practice, catching the relationship between C code I write at work and what I read in the textbook (revolving around virtual private numbers using a bit mask and SHIFT operations)
Glad I was able to keep up with all the lectures, although I could've finished them much earlier in the week. But I spent an hour on deep diving into virtually indexed physically tagged cache, a topic I could've just glossed over but I just couldn't let go of not understanding the topic
Completed writing up the homework assignment, typing it all up took much longer than anticipated due to formatting issues when copying between OmniOutliner and Microsoft Word

Organization

Ripped apart three books and scanned them using my ScanSnap. Again, I've nailed down the process since on average, it takes about 8 minutes from running the knife down the spine of the book to the moment the last (200+ page) book scans to my DevonThink system

Physical and Mental Health

Cancelled my weekly psychotherapy session, a session I often look forward to since I've been attending just about every week for close to 5 years now

Family

Lots of administrative duties this week, including replacing the punctures front left tire at Discount Tires, chopping up all the freshly bought vegetables and storing them away in reusable Stasher bags, driving from Seattle to Renton to visit my mom who is visiting from California for a few days
Misses
Not a single day of exercise. This habit fell off the wagon about 2 months  ago (or was it 3 or 4) when I injured the sole of my left foot. I was unable to shift any weight to my foot without wincing in pain. But the food healed about 2 months ago and I need to re-establish a habit of exercising: even if it is running for 10 minutes or stretching for 5.
Being on call really zapped the joy  out of my week. For starters, I was unable to break away from the laptop while my mom was in town, not getting to spend much quality time with her. This event, along with waking up at 12:00AM and 3:00 AM throughout the week makes me re-evaluate the team I am on and wonder a team with less operational burden might make sense for my health
Photos of the week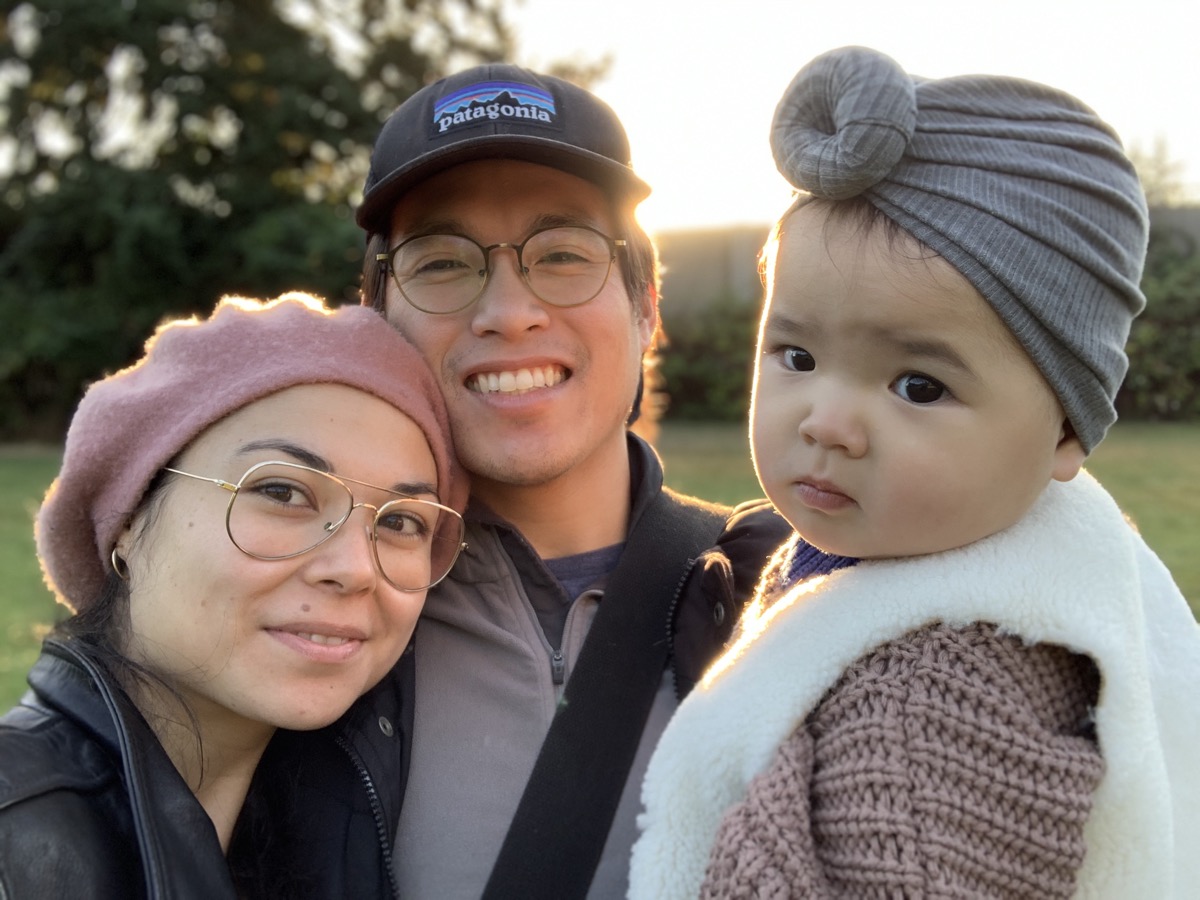 Reflections
Jess pointed out that when I am on call, I'm a little more edgy, a little less patient. She's probably right because during the week, I'm constantly getting interrupted with operational issues, requiring me to drop whatever I'm doing — studying, hanging out with my wolf pack — and turn my attention towards work.
Although tiring, the early morning reflections and study sessions are proving to be valuable. I'm able to crank out a ton of work, crossing off graduate school and personal writing before anyone in the house hold wakes up. Being a productive in the morning, even if its just a little, really sets me in a better mood thorughout the day, my mind free to concentrate on the present moment instead of thoughts of "should've done this … and this" occupying CPU cycles in my brain.
Graduate school is tough but rewarding and such a privilege. I happened to stumble upon my blog post from 2018, almost 2 years ago to date, when I just got admitted into the graduate program: I was ecstatic to learn about computer science. I still am. And need to continue with my balancing the following: learning deeply (the main point of returning back to graduate school) and just getting things done (I have a family now, so time is very precious).
Realized that checking my work laptop first thing in the morning for just that one little thing doesn't work: I get sucked in and begin tackling other items, including checking my e-mail inbox, or slack messages, or whatever. So my rule of thumb is to not flip open the lid of my work laptop until I am ready to fully work
My noise wrinkles every time I see the photo of Elliott crawling in the back seat of the Ford Escape. The picture zooms in on face. I only see pure joy and beauty in her. It really is such an honor to be a father, to be in a position to see her develop and witness her mom basically perform mom magic every day.

I'm Matt Chung. I'm a software engineer, seasoned technology leader, and father currently based in Seattle and London. I love to share what I know. I write about topic developing scalable & fail-safe software running in the AWS cloud, digital organization as a mechanism for unlocking your creativity, and maximizing our full potentials with personal development habits.
View all articles