Writing
Mental and Physical Health
Met with my therapist, who I see every week (except last week since I had to cancel the session due to being on call)
Shared how I enjoy mentoring other people not just on technology but on the human element of our work. That's the good stuff.
He thinks that my preference for having an organized mind stems from survival techniques that I developed as a young child
Music
Practiced singing major and minor scale from memory (no instrument leading me with any tones), a skill I picked up from my guitar instructor
Graduate School
Generated the libvrt documentation from source code
Installed libvrt-dev, enabling me to compile the first executable binary with -lvirt flags passed to gcc
Compiled program using example source code from documentation that I built
Watched second part of "memory virtualization" lecture and learned that shadow pages map pages from the guest virtual operating system to machine page number
Work
Met with someone AWS Networking , the two of us chatting about the new feature that we are going to launch in Q1 2021
Debugged a crash with the fuzzer (frustrating because I'm unable to reproduce the crash and neither can the Principle engineer on the team)
Friends and Family
Bathed Elliott last night, the bath running longer than usual (30 minutes instead of 10)
Feeling very pressured and nervous around moving to Renton, so much needed to get done to make it happen (e.g. pack all of our belongings, hire a moving company, cleaning up existing house that we rent). Need to continue taking deep breathes and chip away at each task, slowly, one by one
Today
Organization
Call Well's Fargo (again) and see if they can bump the limit on my wire transfer since I want to avoid going to a Wells Fargo branch due to COVID-19
Migrate straggling sticky notes that are sitting on desk and process them into "Writing Ideas" or "Inbox" in Omnifocus
Graduate School
Wrap up memory virtualization series
Write a few more lines of C code to get a better sense of how I'm going to write the scheduler (all a bit fuzzy right now). Not sure how scheduler is going to integrate with KVM and not sure what algorithms I'll select and implement
Work
E-mail Asians@ so that they include my upcoming event in the newsletter
Family
Carry out morning routine: walk with Elliott and Jess and the dogs, blend up a delicious strawberry and blueberry and banana smoothie (thanks to Jess, who picked up the necessary ingredients from Trader Joe's yesterday), feed the dogs their raw food
Schedule follow up veterinarian appointments for both Metric and Mushroom
What are you grateful for?
To be in a position where I can (and have been for the last 4 years) attend therapy, thanks to my insurance covering a large portion of the bill. Everyone should be able to afford health care.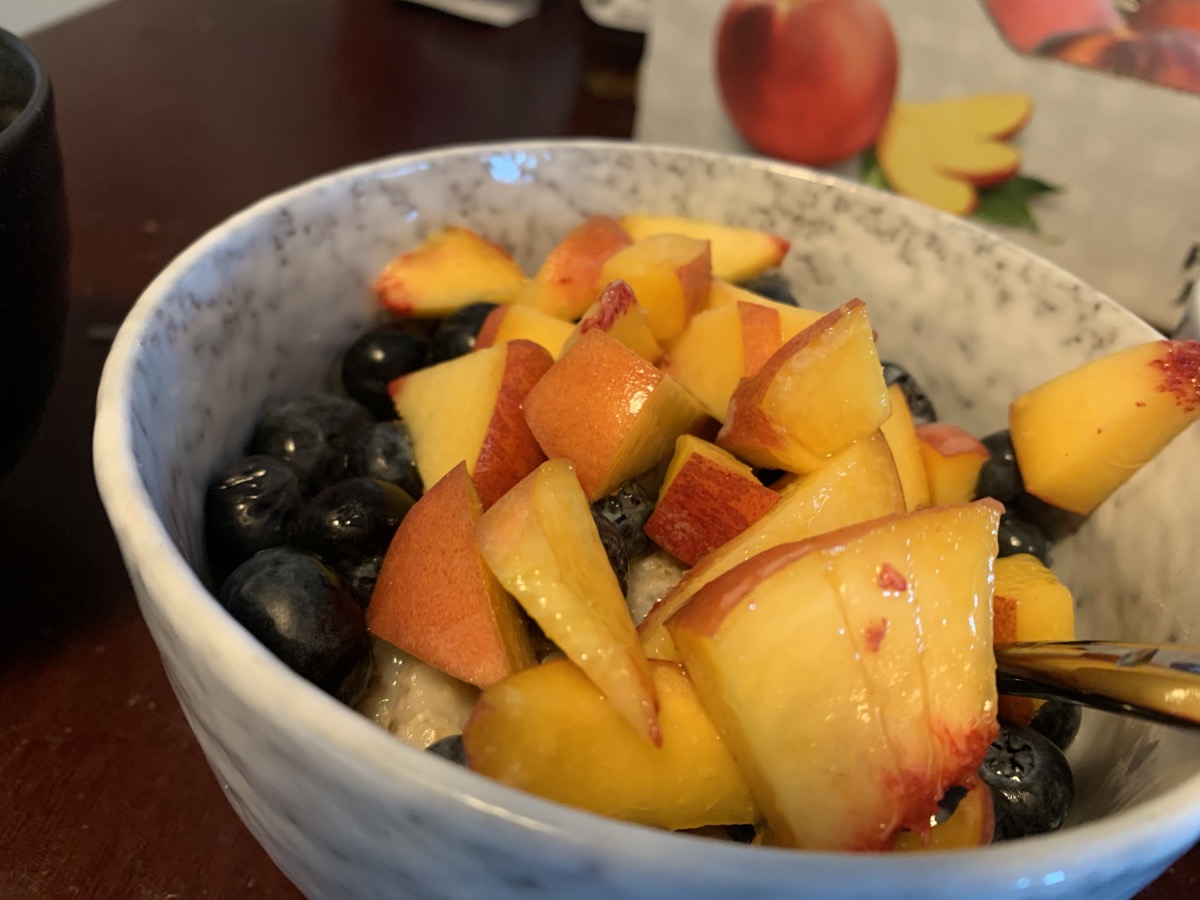 Also grateful for a delicious oatmeal breakfast (above) that Jess cooked for breakfast.
Feelings
Same as yesterday: Simultaneously excited and nervous about buying and moving into a new home

I'm Matt Chung. I'm a software engineer, seasoned technology leader, and father currently based in Seattle and London. I love to share what I know. I write about topic developing scalable & fail-safe software running in the AWS cloud, digital organization as a mechanism for unlocking your creativity, and maximizing our full potentials with personal development habits.
View all articles